Some people want to know about pros and cons of off plan property in Dubai, some people want to know how to choose the right off-plan property in Dubai and some people have already invested in some off-plan project in Dubai which is taking forever to complete.
There are mainly, two types of properties that you can buy, commercial real estate property and residential real estate property. The criteria for off plan purchase of such properties in Dubai is similar however the only difference is of 5% VAT which is applicable on commercial properties.
Buying Commercial Off Plan Property In Dubai
When you are buying a commercial off plan property in Dubai, the documentation and the payment's criteria will be similar to what I have described above. The major difference is the 5% VAT that you will have to pay on your purchase price. So, in addition to the 4% registration fee, 2% agent commission, you will also pay 5% VAT on the purchase price.
Keep in mind that the above rule came into effect from 1st January, 2018 and any purchase that you concluded before that should not have the 5% VAT. In some cases, the developer's asked the buyer's to pay the value added tax for sales which were concluded in 2017, if something like this happens to you, keep in mind that you are not entitled to pay any such tax.
Buying Residential off plan property in Dubai
When it comes to the off plan residential real estate market, the rules and fee applicable are same as I described above. Keep in mind that there is no 5% VAT applicable on residential real estate properties in Dubai. Yes, you will pay the value added tax on the services rendered to you by your agent and the service fee payable at the time of handover.
Buying Off Plan Property In Already Developed Community
If you are thinking about buying an off plan property in Dubai in such area which is already very much developed e.g. Dubai Marina, JLT, Dubai Sports City, Jumeirah Village Triangle, Palm Jumeirah etc.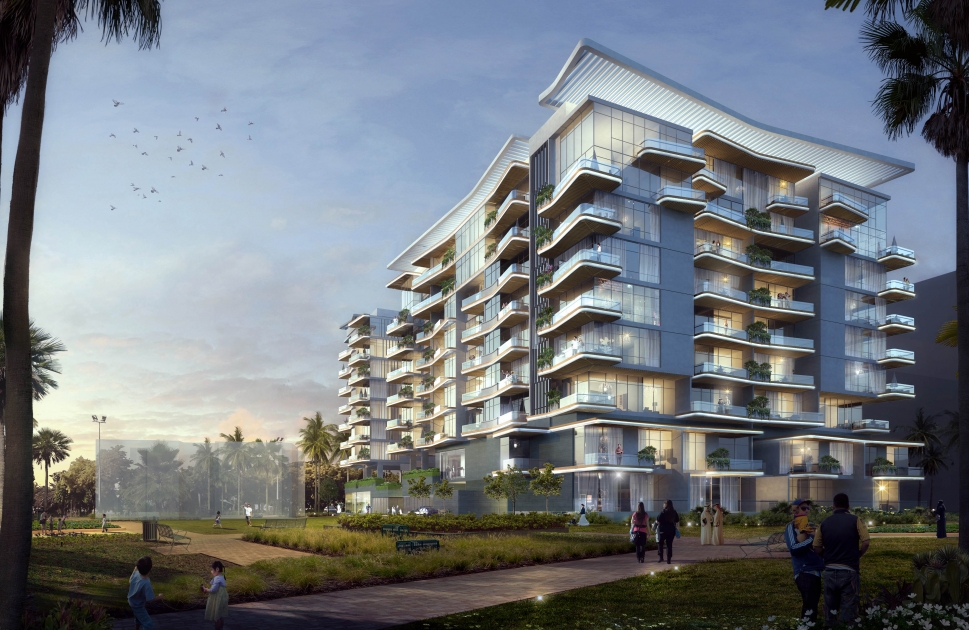 Yes, you are going to get an attractive payment plan hence you will not have to make 100% payment while purchasing the property but at the same time, you are not buying a ready property as well.
No one knows, whether market will appreciate or depreciate in next 5 years so the best thing that you can do is to make sure that you are buying an off-plan property which is priced below the market value.
It is not easy to find such deals but trust me, they exist and if you are working with me, you will be surprised to see how much difference it can make on your overall investment and the final yield from the property when it is completed.
Buying Off Plan Property In An Upcoming Community
Dubai is always expanding and there is no lack of new and upcoming projects and communities in this city. Let's say that you are interested in buying an off plan property in Dubai in such area which is not yet developed, the price that you will usually find will be very attractive.
Following is how you can determine whether the upcoming community is worthy enough to invest or no.
Look at the master plan of the community and if that is something which appeals to your taste, go for it. For example; as we are reaching closer to EXPO 2020, the development at the site and its adjoining upcoming communities is seeing increased speed.
The vision of Dubai's leadership is to transform Dubai into an industrial hub and while you may not see a lot of industries operating in the region right now, don't be surprised when you see many major manufacturing companies operating their business from Dubai.